This article belongs to the Race Against Time Timeline in the Original Continuity.
Mrs. Carlay is a semi-retired Plumber who runs a plant sale on the streets of Bellwood. She appeared in Ben 10: Race Against Time.
History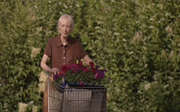 She was sent by Max along with other Plumbers to make sure that Eon does not attack Ben.
Appearances
Ben 10