Le'Roys is an cafe that appeared in Ben 10: Race Against Time.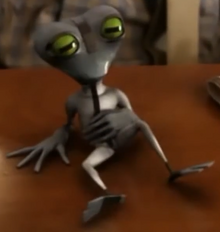 History
The Le'Roys is run by Louise Dalton. Here, Ben gets bullied by Cash and J.T. and two girls he tried to flirt with earlier in the movie resulting in Grey Matter causing complete chaos in there by using his enhanced intelligence to modify the equipments used there much to the chagrin of Louise.
Known Customers
Ad blocker interference detected!
Wikia is a free-to-use site that makes money from advertising. We have a modified experience for viewers using ad blockers

Wikia is not accessible if you've made further modifications. Remove the custom ad blocker rule(s) and the page will load as expected.