Friedkin University (pronounced Freakin' University) is the college where Gwen Tennyson currently studies. It is located east of Bellwood. Gwen mentioned that it is the best Ivy league college among all the colleges around Bellwood. It first appeared in Mystery, Incorporeal, but was mentioned in The More Things Change: Part 1.
Known Staff
Known Students
Notable Visitors
Appearances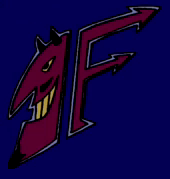 Omniverse
Etymology
Friedkin University takes its name from William Friedkin, director of the first Exorcist movie.
Ad blocker interference detected!
Wikia is a free-to-use site that makes money from advertising. We have a modified experience for viewers using ad blockers

Wikia is not accessible if you've made further modifications. Remove the custom ad blocker rule(s) and the page will load as expected.