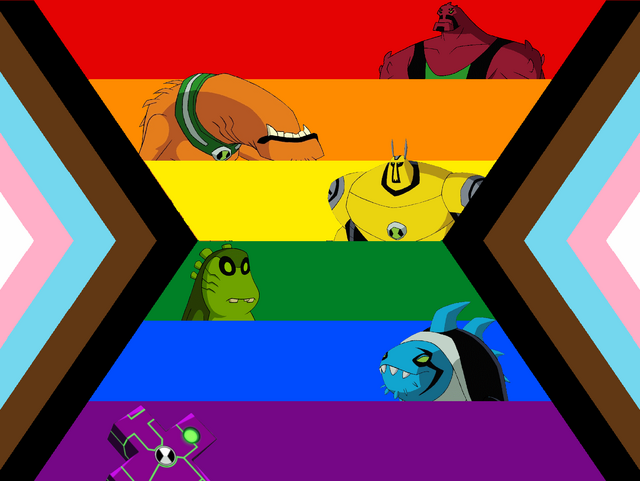 There is no description yet. Add a description.
Appears on these pages

of
Who likes the background now,who hates it, tell this blog what you think about it.I for one like...
Appears on these wikis

of
File history
Click on a date/time to view the file as it appeared at that time.
(Latest |
Earliest
) View (newer 50 |
older 50
) (
20
|
50
|
100
|
250
|
500
)
Date/Time
Thumbnail
Dimensions
User
Comment
current
01:31, September 3, 2017
1,920 × 1,080

(268 KB)

Superbike10 (wall | contribs)
17:34, October 23, 2015
1,920 × 1,080

(143 KB)

Superbike10 (wall | contribs)
22:05, September 29, 2015
1,700 × 800

(289 KB)

Superbike10 (wall | contribs)
20:43, January 16, 2015
1,832 × 1,833

(276 KB)

Superbike10 (wall | contribs)
22:58, October 3, 2014
1,832 × 2,044

(277 KB)

Superbike10 (wall | contribs)
02:59, August 14, 2014
1,920 × 639

(276 KB)

Superbike10 (wall | contribs)
Reverted to version as of 22:50, June 3, 2014
22:50, June 3, 2014
1,920 × 639

(276 KB)

Superbike10 (wall | contribs)
20:10, September 30, 2013
1,600 × 533

(106 KB)

Superbike10 (wall | contribs)
09:04, September 2, 2013
1,900 × 1,081

(58 KB)

Sebastian Marzjan (wall | contribs)
22:59, January 30, 2013
1,900 × 1,081

(58 KB)

Superbike10 (wall | contribs)
17:13, October 3, 2012
1,957 × 1,317

(144 KB)

Superbike10 (wall | contribs)
01:12, July 28, 2012
1,900 × 1,279

(135 KB)

Superbike10 (wall | contribs)
23:08, July 27, 2012
1,900 × 960

(107 KB)

Superbike10 (wall | contribs)
22:30, July 4, 2012
1,894 × 963

(145 KB)

Superbike10 (wall | contribs)
20:18, April 27, 2012
1,806 × 962

(129 KB)

Superbike10 (wall | contribs)
21:38, April 21, 2012
1,600 × 964

(92 KB)

Superbike10 (wall | contribs)
19:19, April 21, 2012
1,600 × 1,241

(95 KB)

Superbike10 (wall | contribs)
Reverted to version as of 21:00, April 14, 2012
19:17, April 21, 2012
1,600 × 1,241

(117 KB)

Superbike10 (wall | contribs)
21:00, April 14, 2012
1,600 × 1,241

(95 KB)

Superbike10 (wall | contribs)
01:20, December 15, 2011
1,272 × 712

(53 KB)

Superbike10 (wall | contribs)
22:59, December 14, 2011
1,600 × 699

(68 KB)

Superbike10 (wall | contribs)
Reverted to version as of 15:03, November 5, 2011
02:22, November 12, 2011
114 × 117

(13 KB)

Superbike10 (wall | contribs)
15:03, November 5, 2011
1,600 × 699

(68 KB)

Blaziken rjcf (wall | contribs)
Reverted to version as of 20:48, September 1, 2011
14:24, November 5, 2011
1,272 × 712

(88 KB)

Angelface 94 (wall | contribs)
Reverted to version as of 21:57, August 21, 2011
14:24, November 5, 2011
1,272 × 712

(88 KB)

Angelface 94 (wall | contribs)
Reverted to version as of 21:57, August 21, 2011
20:48, September 1, 2011
1,600 × 699

(68 KB)

Superbike10 (wall | contribs)
00:38, August 31, 2011
70 × 95

(3 KB)

TheBen10Mazter (wall | contribs)
17:37, August 24, 2011
1,248 × 704

(67 KB)

Superbike10 (wall | contribs)
00:04, August 24, 2011
1,248 × 704

(67 KB)

Superbike10 (wall | contribs)
21:57, August 21, 2011
1,272 × 712

(88 KB)

Linkmadara (wall | contribs)
Reverted to version as of 18:15, August 18, 2011
18:32, August 21, 2011
70 × 95

(3 KB)

TheBen10Mazter (wall | contribs)
16:19, August 20, 2011
70 × 95

(3 KB)

TheBen10Mazter (wall | contribs)
18:15, August 18, 2011
1,272 × 712

(88 KB)

Superbike10 (wall | contribs)
17:03, August 18, 2011
70 × 95

(3 KB)

TheBen10Mazter (wall | contribs)
17:03, August 18, 2011
1,272 × 712

(94 KB)

Superbike10 (wall | contribs)
16:49, August 18, 2011
70 × 95

(3 KB)

TheBen10Mazter (wall | contribs)
21:40, August 17, 2011
1,272 × 712

(94 KB)

Superbike10 (wall | contribs)
14:34, August 16, 2011
70 × 95

(3 KB)

TheBen10Mazter (wall | contribs)
14:33, August 16, 2011
320 × 320

(36 KB)

TheBen10Mazter (wall | contribs)
01:34, August 16, 2011
1,620 × 675

(92 KB)

Superbike10 (wall | contribs)
Reverted to version as of 00:46, August 16, 2011
01:22, August 16, 2011
320 × 320

(36 KB)

TheBen10Mazter (wall | contribs)
00:46, August 16, 2011
1,620 × 675

(92 KB)

Superbike10 (wall | contribs)
00:35, August 16, 2011
320 × 320

(36 KB)

TheBen10Mazter (wall | contribs)
00:20, August 16, 2011
70 × 95

(3 KB)

TheBen10Mazter (wall | contribs)
23:49, August 15, 2011
86 × 87

(5 KB)

Superbike10 (wall | contribs)
01:27, July 13, 2011
70 × 95

(3 KB)

TheBen10Mazter (wall | contribs)
01:39, July 10, 2011
50 × 50

(1 KB)

TheBen10Mazter (wall | contribs)
17:34, July 8, 2011
62 × 63

(2 KB)

Superbike10 (wall | contribs)
22:35, July 7, 2011
100 × 100

(7 KB)

TheBen10Mazter (wall | contribs)
02:35, June 16, 2011
49 × 50

(5 KB)

Superbike10 (wall | contribs)
(Latest |
Earliest
) View (newer 50 |
older 50
) (
20
|
50
|
100
|
250
|
500
)