Ben 10 - Ultimate Mission
Type
Family Boomerang Roller Coaster
Overview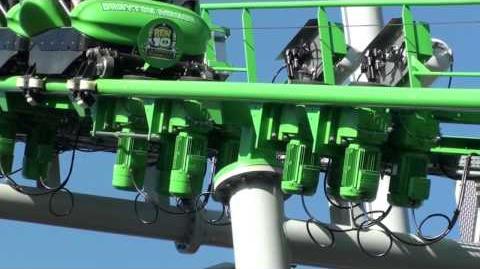 Ben 10: Ultimate Mission is a steel Vekoma family boomerang roller coaster at Drayton Manor Theme Park. The park officially announced the ride in December 2010. The ride features one lift hill driven by wheels that releases the train into a curving figure 8 layout that concludes up a tower with a hump. Upon reaching the top of the tower the coaster train goes through the layout in reverse to the station. It opened on 21 April 2011. Azmuth hosts the ride.
Animatronics
Costumes
Ad blocker interference detected!
Wikia is a free-to-use site that makes money from advertising. We have a modified experience for viewers using ad blockers

Wikia is not accessible if you've made further modifications. Remove the custom ad blocker rule(s) and the page will load as expected.